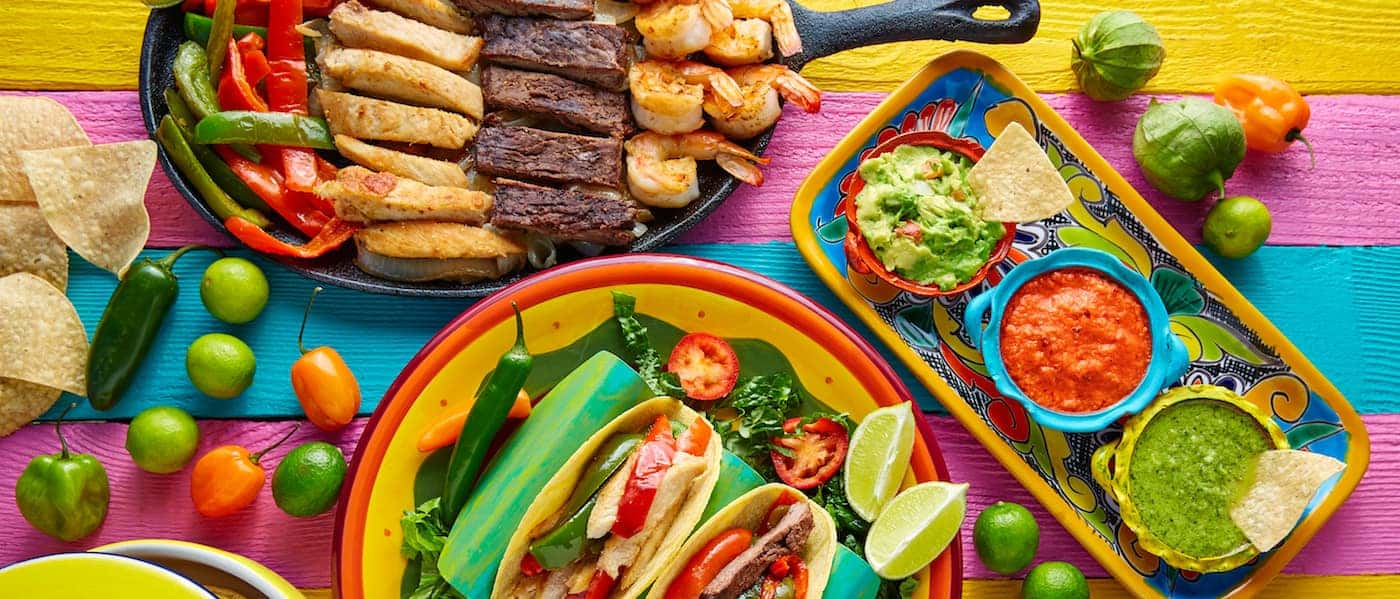 When it comes to Mexican food around Waco, there are plenty of great local options to visit. But with such a competitive area for Mexican cuisine, here are just some of the great Mexican restaurants serving up exciting and delicious dishes.
Chuy's Mexican Restaurant
Chuy's Mexican Restaurant began as an old BBQ joint that soon grew from a popular local spot to have several locations in the area. This fun Tex-Mex joint delivers classics such as tacos, enchiladas, burritos, and more, as well as a family-friendly atmosphere. You won't be able to take your eyes off of the many hand-carved and colored wooden fish done by a local artist that adorn the walls.
Ninfa's Mexican Restaurant
Ninfa's Mexican Restaurant is true family-run business through and through by continuing to follow the standards set by its original founder and owner, Ninfa Rodriguez Laurenzo, who opened the doors in 1973, The restaurant has carried on her legacy of cooking up authentic Mexican tacos and enchiladas. Ninfa's is also widely known for being one of the first locations to serve fajitas which have since sparked in popularity. Hewitt customers can also order tasty Tex-Mex staples like quesadillas and burritos which they can enjoy with Ninfa's signature avocado and tomatillo green sauce.
Hecho en Waco
Hecho en Waco literally translates to "made in Waco" and with a simple name like that, this local Mexican spot lives up to its name by offering authentic homemade Mexican dishes. Be sure to try out their signature dish the Che Tacos which consists of three pork tacos on a double-stacked corn tortilla and filled with cheese, avocado slices, pickled onions, and tomatillo sauce. And, you can wash it all down by trying one of their delicious cucumber margaritas.
Los Cucos
Los Cucos is another local spot that came from humble beginnings to opening up new locations throughout the area. It was started by two brothers who immigrated from Mexico and have been serving up tasty Mexican meals since the early 1990s. You find plenty of authentic dishes as well as modern twists on classic Mexican fare. Be sure to keep them in mind as well for your next catering event or brunch get together.
Learn More at Douglass Nissan of Waco
Which Mexican restaurant around Waco and McGregor are you planning to dine at? No matter which place you choose, don't forget you'll need a ride to get you there, and Douglass Nissan of Waco is proud to offer reliable new and used vehicles to help you further explore and enjoy the best coffee shops, best local campsites, or the best things to do in Waco, TX. Contact us today if you have any questions!