Where to Get Brunch in Waco, TX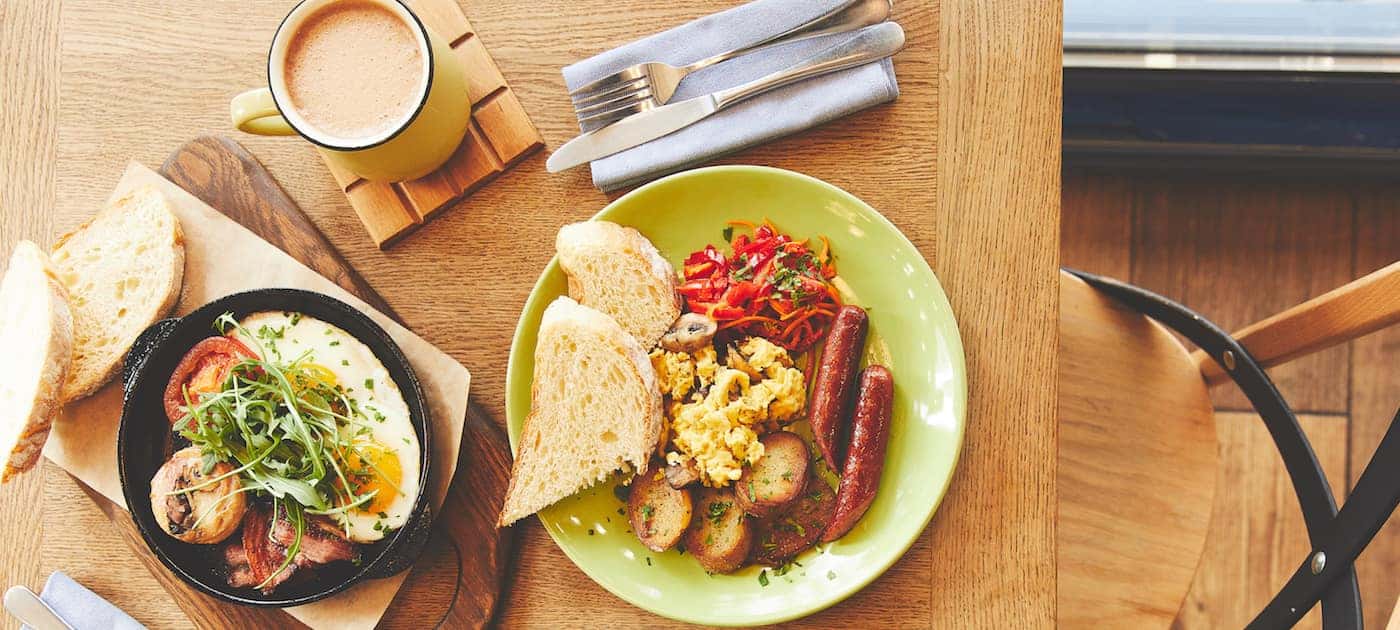 If you need to fuel up to get in line at Magnolia Market, you're going to need to find a great brunch in Waco. Douglass Nissan of Waco has some lovely brunch spots to recommend to Woodway visitors, whether they're in town for fixer-upper fun or a game at Baylor. It'll be easy to get your crew fed and where they want to be in a new Nissan.
Hencho en Waco
Nothing wakes up Hewitt diners like a Mexican brunch at Hecho en Waco. The recipes lean more towards the central part of Mexico than the Tex-Mex normally found in the McGregor area, with lots of heat. Enjoy casuela with a bowl of menudo, washed down with a Michelada.
Magnolia Table
You don't have to be a Fixer Upper fan to enjoy all-day brunch at Magnolia Table. You can be certain plenty of fans flock to this restaurant branch of the Gaines' empire, though so make a reservation. A rotating seasonal menu always includes the Gaines family favorite – chili served over Fritos with all the fixings and jalapeno cornbread. Try it topped with fried eggs.
Milo All Day
Take southern comfort food and add some bold flavor updates, and you've got Milo All Day. This farm-to-table spot with seasonal menus doesn't cut corners. Everything is made from scratch, down to the jams and sauces. The cocktail menu features updated classics and tongue-in-cheek mixologist creations with ingredients like house-infused green chile mezcal. Pair it with the Nashville-style hot chicken tacos.
Barnett's Public House
If you want a hearty brunch with a selection of Texas-distilled spirits, check out the old school club feel of Barnett's Public House. You can still get a chicken salad sandwich or avocado toast, but that's if you can get past the Benedict section of the menu. On the cocktail list, Dr. Balcone pays homage to Waco's favorite soda invention in a cocktail with local rum, Dr. Pepper syrup, a splash of amaretto, and whipped cream.
Get to Brunch in a New Nissan From Douglass Nissan of Waco!
When they need a new vehicle to get all their friends to brunch, Waco TX drivers come to Douglass Nissan of Waco for a new Nissan. Use our payment calculator and apply for financing from home, so you can get to brunch fast. Also be sure to learn about what gap insurance covers with our team today.
More From Douglass Nissan of Waco
From the reliable engine under the hood to the modern stylings inside the cabin, the 2022 Nissan Altima gives the average buyer a sedan they can be confident in. Is the 2022 Nissan Altima fuel-efficient? How many miles per gallon does the 2022 Nissan Altima get? With a peak 2022 Nissan Altima mpg of…

If you're looking for a new SUV in Woodway, you want power with fuel efficiency to match. That's a great thing to have in mind as you examine the 2022 Nissan Rogue. Is the 2022 Nissan Rogue fuel-efficient? How many miles per gallon does the Nissan Rogue get? With the base 2022 Nissan Rogue…

The 2022 Nissan Altima is a vehicle that gives you plenty of performance and tech to make your drive a treasure. Which of the 2022 Nissan Altima trim levels is the one that's right for you? If you're looking for the answer to "How much does the Nissan Altima cost?" we've got it broken…