How to Start a Nissan with Dead Key Fob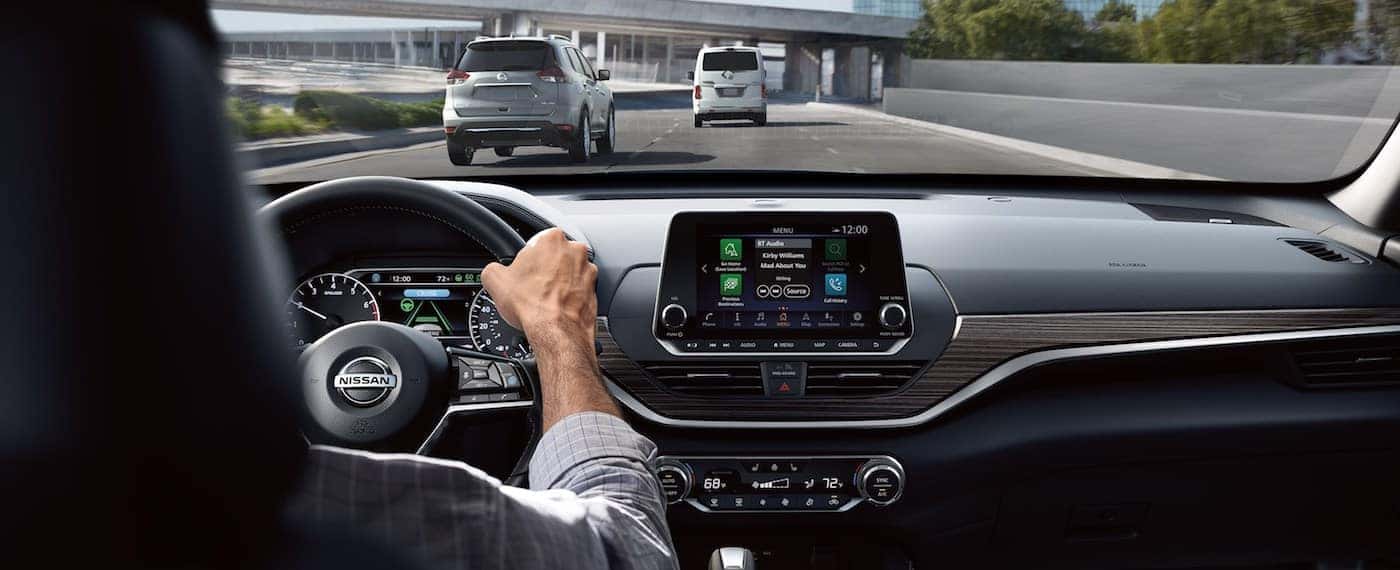 If you press the buttons on your Nissan key fob but your Nissan key fob battery is dead, you might be thinking the worst. However, if you've got a dead Nissan key fob battery, you can count on the service and parts pros at Douglass Nissan of Waco to get you off on the right foot in Woodway. Need a Nissan key fob battery replacement? We hope to be the team that gets it done for you!
Getting Inside Your Nissan
First off, Hewitt drivers should get inside their Nissan vehicle. You might need a Nissan key fob replacement, but you'll still be able to get into your car and go regardless.
Flip the key fob over then push the small release latch
Pull out the hidden emergency key from the bottom of the key fob
Insert the key in the driver's side door and unlock it to enter your Nissan
Starting Your Nissan
After you get inside your McGregor Nissan, you'll need to know how to start your Nissan. If you've got a key fob port on your Nissan vehicle, you can put the fob in the port and tap the brake pedal or clutch as you press the START/STOP button. If you don't have a port, just step on the brake or clutch as you press the key fob against the button.
Nissan Key Fob Battery Change
To avoid repeating these steps, you'll want to replace the battery in your Nissan key this way:
Remove the hidden key you used to access your Nissan.
Take the key housing out and take out the old battery after making sure you know where the position is.
Replace the CR2025 battery and make sure the negative side of the battery is facing up toward you.
Reassemble the key fob back together and test it to make sure it's working right.
Get Your Parts from Douglass Nissan of Waco
If additional help is what you need with your Nissan key fob replacement or you're still facing issues, it's time to schedule service online with Douglass Nissan of Waco in Waco. Schedule with our handy online service form and we'll get you back on the road in no time!
More From Douglass Nissan of Waco
Gas prices aren't going down anytime soon. If you want a fuel-efficient sedan, look no further than the 2024 Nissan Altima. It's the stalwart of the brand and one of the most reliable cars in the world. You might wonder about the 2024 Nissan Altima MPG for your Woodway drives, errands, and commutes. It's…

The new 2024 Nissan Rogue is returning as the ultimate crossover SUV, bringing together new car advancements. Building on the success of its third generation, the next model keeps its core strengths and might even introduce the innovative Nissan e-POWER hybrid system. Let's dive into all the 2024 Nissan Rogue changes and possible updates…

The new Kicks SUV is attractive enough to be the envy of any Waco neighborhood. But not to be outdone is the beautiful 2023 Nissan Kicks interior. Inside the 2023 Nissan Kicks, you'll find sleek colors and cool features. The 2023 Nissan Kicks seating capacity can accommodate five passengers comfortably. Let's take a closer…