How to Fix a Car Dent or Scratch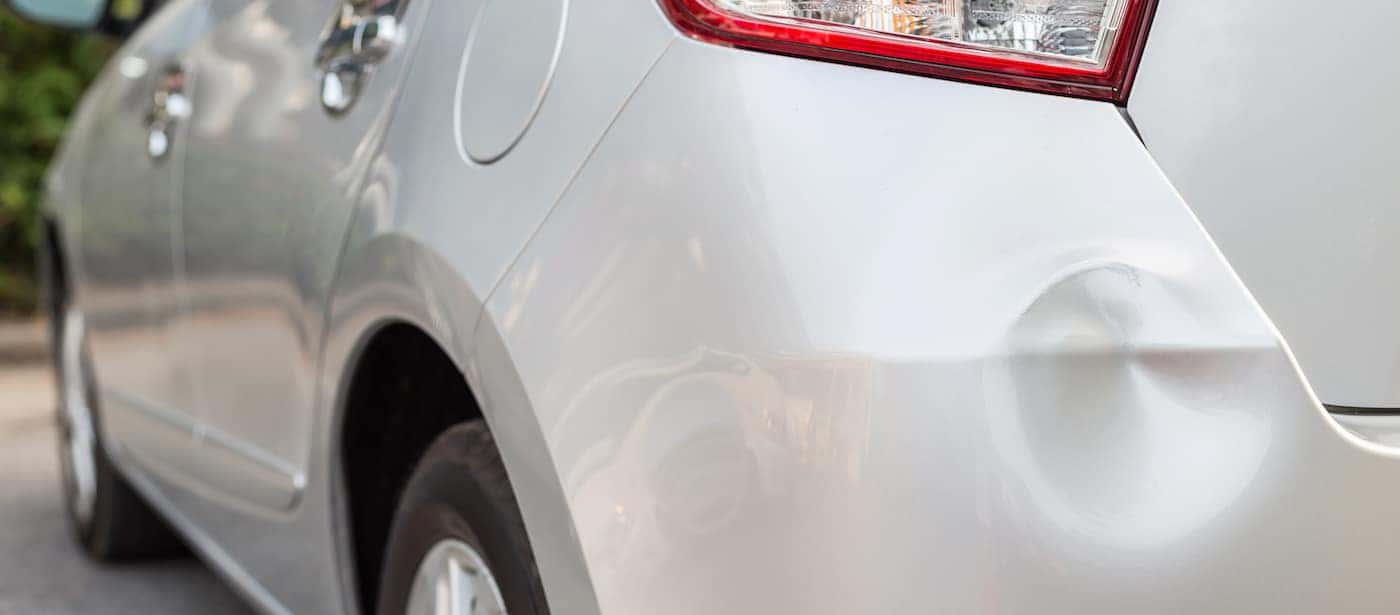 While the team of certified technicians here at the Douglass Nissan of Waco service center can always help with anything from basic maintenance to complex repairs, it's actually perfectly within most driver's ability to fix minor cosmetic damage right in their own driveway. If you need to know how to fix a car dent or scratch, simply read on to find out everything you need to know.
How to Fix a Small Dent in a Car
Anything from a stray ball to an errant shopping cart can cause a small dent, and there are two simple methods to address that problem:
Use a Dent Puller Suction Cup Tool: You can find one at any local auto parts shop. Simply follow the instructions and you'll be able to pull the dented area back to its original form.
Remove the Affected Exterior Panel: Take it off, heat the dent on both sides for several minutes, then gently use a mallet to knock the dent back into place.
How to Fix Scratches on Car Bodywork
Scratches might seem like relatively minor issues, but keep in mind that the outer layer of paint also provides a defense against problems like corrosion. Luckily enough, you can gather some sandpaper, a microfiber towel, and some wax to put things right. Simply:
Clean the area with soapy water and towel dry.
Pass your finger over the scratch. If your nail catches use 300 grit sandpaper. If it doesn't use 500 grit.
Spray the scratch and sandpaper with water.
Sand gently against the direction of the scratch. Keep the sandpaper damp throughout.
Use the microfiber towel to apply some polish to the area in a circular wiping motion.
Wipe away any excess polish.
Apply wax to protect the newly-repaired clear coat.
Get More Handy Service Tips from the Team Here at Douglass Nissan of Waco
We're always happy to share some tips and tricks to keep your vehicle running in prime condition and looking its best. If you have any further questions or need advice on how to maintain your vehicle, feel free to visit us today or get in touch directly.
More From Douglass Nissan of Waco
From the reliable engine under the hood to the modern stylings inside the cabin, the 2022 Nissan Altima gives the average buyer a sedan they can be confident in. Is the 2022 Nissan Altima fuel-efficient? How many miles per gallon does the 2022 Nissan Altima get? With a peak 2022 Nissan Altima mpg of…

If you're looking for a new SUV in Woodway, you want power with fuel efficiency to match. That's a great thing to have in mind as you examine the 2022 Nissan Rogue. Is the 2022 Nissan Rogue fuel-efficient? How many miles per gallon does the Nissan Rogue get? With the base 2022 Nissan Rogue…

The 2022 Nissan Altima is a vehicle that gives you plenty of performance and tech to make your drive a treasure. Which of the 2022 Nissan Altima trim levels is the one that's right for you? If you're looking for the answer to "How much does the Nissan Altima cost?" we've got it broken…