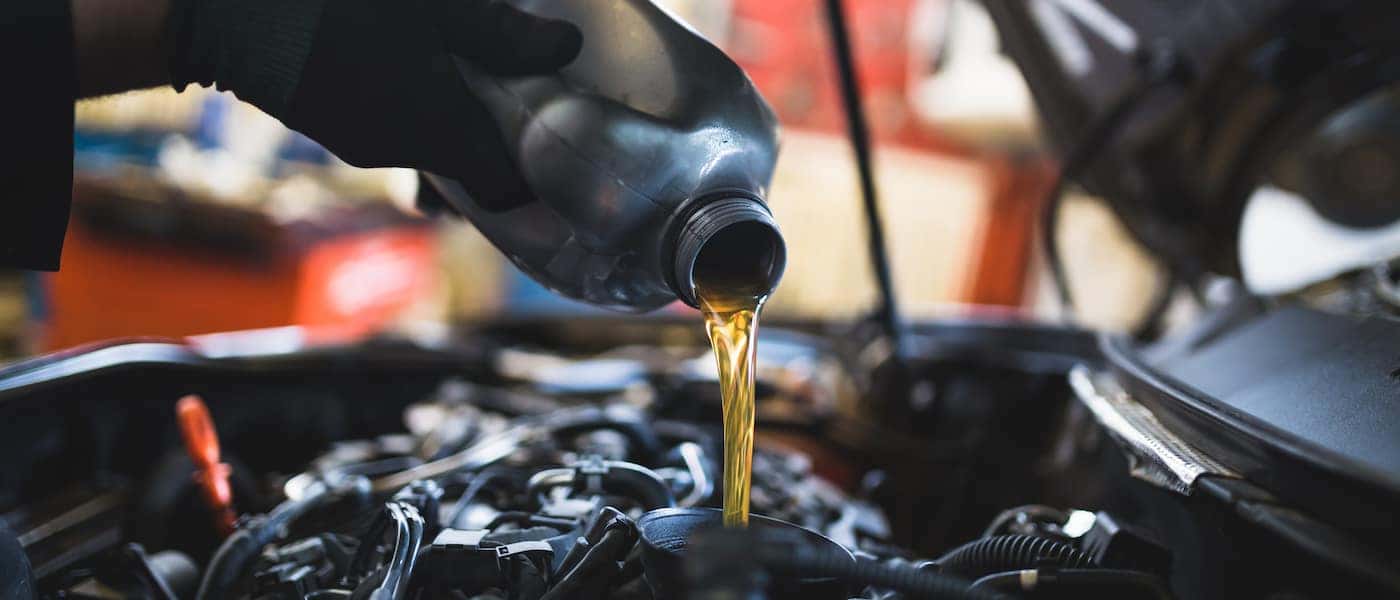 To keep your new Nissan running smoothly, it's important to regularly change the oil. It used to be that you needed to change the oil every 3,000 miles, but with new oil and engine technology, this interval has been extended. Most vehicles today can go about 5,000 miles between oil changes or every six months. These are estimates. It's always best to check with your vehicle's owner's manual for more specific instructions about how often you should change your oil.
Oil Change Frequency Guidelines
5,000 miles is a broad guideline, assuming everyone has the same driving habits. Some drivers with certain vehicles will need their oil changed sooner. If any of these circumstances apply to you, check with our Douglass Nissan of Waco service center near Woodway to see how soon you should bring your vehicle in:
Off-roading
Commercial use
Racing
Heavy towing
Oil Change Tips
Learn more about what oil changes can do for your vehicle and get on track with your model's maintenance schedule at our service center near Hewitt. If you have any questions in the meantime about an oil change Waco, TX drivers need, contact us.
Even if you don't drive your car much, you'll still want to get an oil change at least twice a year. Oil breaks down over time even if your car isn't being used.
Whenever you get your oil changed, they should replace the oil filter as well. You can always stop by the parts department at Douglass Nissan of Waco for an oil filter if you're doing a DIY oil change.
Wondering whether to use synthetic vs. conventional oil? Check your owner's manual. Synthetic oil can cost more, but some vehicles require it.
How Often Should I Check My Oil Level?
You should check your oil at least once a month. This can help catch leaks in the system as well as other issues arising. When you check your vehicle's oil, if you decide to check yourself, make sure you note if you see metal particles as well as if the color is darker than usual. These can be signs of more serious issues that you'll want fixed immediately. If this is the case, schedule a service appointment for an oil change, Waco, TX drivers want with us at Douglass Nissan of Waco today.
Turn to Douglass Nissan of Waco for Oil Changes
Whether you have service questions, you're looking to schedule service, or you want to learn more about our service coupons and parts specials, contact us at Douglass Nissan of Waco. Whether you want to learn about oil changes or how to fix a dent or scratch, we have you covered. And, while you're waiting, you can learn how to start your Nissan with a dead key fob, or check out some of the best Mexican restaurants in Waco, TX or the best things to do in Waco, TX.
If you need more help with service, our team would also be glad to help you learn how to jump start a car or how to check tire tread. Our team can also help you find brunch spots in Waco and extended warranty coverage.