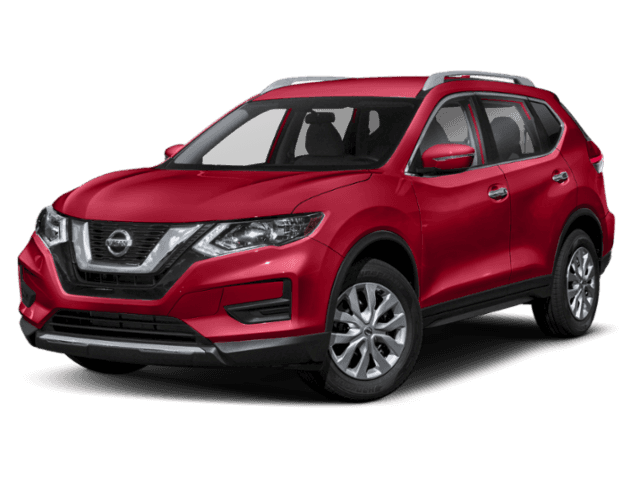 Nissan Rogue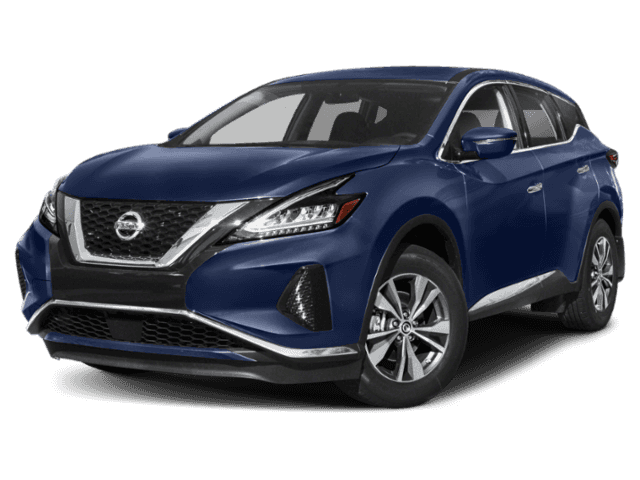 Nissan Murano
2020 Nissan Rogue vs. 2020 Nissan Murano
Are you in the market for a family-friendly SUV at an affordable price in the Woodway area? If so, Nissan has several great options worth considering. Two of the most popular models are the 2020 Nissan Rogue and the 2020 Nissan Murano. While both are excellent options for your Hewitt commute, only one can earn that coveted spot on your driveway. So, which will it be? They both come with efficient engines, spacious cabins, and plenty of cargo space. Take a look at this Nissan Rogue vs. Murano to see which is the better fit for your driving needs and budget.
Pricing and Configurations
2020 Nissan Rogue: The Nissan Rogue S starts at $25,300 MSRP.* With this SUV, you have four different trim levels to choose from.
2020 Nissan Murano: The Nissan Murano starts at $31,530 MSRP.* Once again, you will have four different configurations available to you.
Power and Efficiency
Engine: The new Nissan Rogue is equipped with a standard 2.5L 4-cylinder that is capable of producing 170 hp and 175 lb-ft of torque. Opt for the new Nissan Murano if you are looking for a bit more power. It features a standard 3.5L DOHC V6 engine that generates 260 hp and 240 lb-ft of torque.
Transmission & Drivetrain: You will find the XTRONIC CVT® (continuously variable transmission) with Sport mode and front-wheel drive as the standard offering for both the Rogue and Murano. However, if you like the peace of mind provided by all-wheel drive, you have the option to upgrade. Intelligent all-wheel drive is available no matter which of these Nissan SUVs you choose.
MPG Ratings: The 2020 Rogue is the more fuel-efficient option of the two. You can expect an EPA-estimated 26 mpg city and 33 mpg highway. Because the Murano is the more powerful SUV, you can expect EPA estimates of 20 mpg city and 28 mpg highway.
Cabin Space
2020 Nissan Rogue: For the front seats, the Rogue interior delivers 41.6 inches of headroom, 43 inches of legroom, 54 inches of hip room, and 56.6 inches of shoulder room. The rear seats also give you plenty of space to stretch out, thanks to 38.5 inches of headroom, 37.9 inches of legroom, 52.1 inches of hip room, and 55.9 inches of shoulder room. When it comes to cargo space, you will find 39.3 cubic feet behind the second row, and 70 cubic feet behind the first row.
2020 Nissan Murano: Step inside the Murano interior for 39.9 inches of headroom, 40.5 inches of legroom, 55.4 inches of hip room, and 59.5 inches of shoulder room for passengers in the front seats. Expect 39.8 inches of headroom, 38.7 inches of legroom, 55.2 inches of hip room, and 58.8 inches of shoulder room for the rear seats. This SUV from Nissan also has ample space for your belongings, with 32.1 cubic feet behind the second row and 67 cubic feet behind the first row.
Perform Your Own SUV Comparison at Douglass Nissan of Waco
After perusing the 2020 Nissan Murano vs. Nissan Rogue comparison, you have a better idea of what both of these Nissan SUVs have to offer. However, the best way to determine which one is right for you is with a test drive around the McGregor area. Stop by Douglass Nissan of Waco to see each one in person, and get behind the wheel. You can also contact us with any questions about anything from this comparison, to Nissan Frontier towing, to Murano trim levels, to Italian restaurants in Waco.
More From Douglass Nissan of Waco
An SUV like the Nissan Pathfinder needs a revamp every now and again, and we think the refresh of the Nissan Pathfinder for model year 2022 will have you stunned. There's new exterior stylings to this vehicle, yes, but when you see the interior, you'll truly be thrilled. The Nissan Pathfinder models available at Douglass Nissan of Waco…

Whether you've preparing for a growing family or you're looking for the right balance of passenger space and cargo space on your daily commutes, a Nissan 3rd row SUVs can open up your capabilities on Woodway roads. But, what Nissan SUVs have a 3rd row? Explore how you can expand your adventures around Waco, and…

If you're looking for a legendary crossover that's ready for everything you can throw at it, we've got to go with the Woodway driver fan favorite Nissan Murano. This spectacular vehicle is built to please as you drive through your life, and the four Nissan Murano trim levels are just waiting for you to experience…