Is the Nissan Rogue AWD?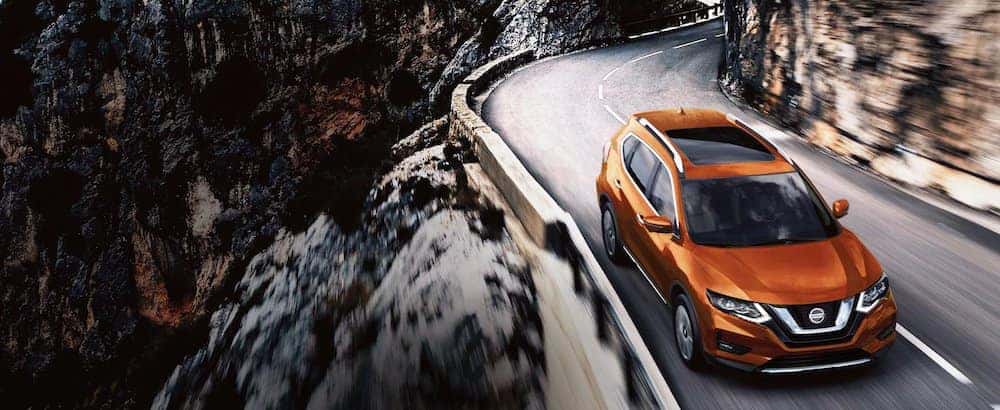 All-wheel drive is an incredibly popular feature that crossover and SUV drivers are always on the lookout for. With all-wheel drive available with every trim level, Nissan Rogue AWD can help you take on your to-do lists from McGregor to Woodway! Read on to see how Nissan Intelligent AWD can help take your drives through Robinson more enjoyable.
If you want help finding the perfect Nissan Rogue with AWD, our finance team will be more than happy to work with you to find the best one from our vast online inventory.
How Does Nissan Intelligent AWD Work?
Nissan Rogue Intelligent AWD has been engineered specifically to offer advanced grip in adverse conditions. As a torque-split AWD system, Intelligent AWD divides power between your wheels depending on which ones have the most grip. That means the wheels that can put down power most effectively will receive the most power.
Furthermore, the Rogue helps you improve fuel efficiency by only powering the front wheels when conditions are good. However, if the Rogue encounters slippery conditions in Hewitt, the Intelligent AWD system will kick back in to help you stay in control.
Nissan Rogue AWD Configurations
The Nissan Rogue offers Intelligent AWD throughout its model lineup, and can be found on the following trim levels:
Rogue S AWD
Rogue SV AWD
Rogue SL AWD
Nissan Rogue AWD Lock Button
Nissan Rogue AWD Lock helps you find grip in the toughest conditions. Nissan Rogue AWD Lock is best used when you're having problems in snow, mud, or sand. This feature helps by keeping your Nissan Rogue AWD system on, sending power to all four wheels. Intelligent AWD then does its job of splitting the power between the front and rear wheels depending on which wheels have the most grip. This helps you find better control, no matter how rough the conditions.
AWD Error on Nissan Rogue
If you see an AWD error on your Nissan Rogue, there are a number of issues that could be going on. No matter what the cause may be, it's important that you visit a service center immediately! Our team will help diagnose the issue and keep you running around the streets of Robinson with AWD and no issues.
Experience Intelligent AWD at Douglass Nissan of Waco
Whether you want the Nissan Rogue SV AWD, or another popular trim level, our inventory available at Douglass Nissan of Waco has the perfect model to fit your budget and lifestyle. Schedule a test drive, and don't hesitate to contact us with any questions! We'll be glad to help you compare the Nissan Rogue vs. Toyota RAV4 or learn about 3-row Nissan SUVs when you want to learn more.
When you want to take your search in another direction, be sure to check out our selection of used Nissan Altima models and Nissan Altima lease offers. We'd also love to help you learn how to reset your tire pressure light and Nissan Altima reviews.
Learn More With Douglass Nissan of Waco
The 2021 Nissan Rogue offers an abundance of options for Hewitt drivers and beyond. The new 2021 model will sport four different trim levels, much like the 2020 model. So, which Nissan Rogue trim is right for you? Though the 2021 Rogue won't be released until this Fall, you can learn more about the new…

The subcompact SUV with the latest in luxury, style, and convenience is the new Nissan Kicks. Ride in comfort no matter whether you're going to the grocery store or taking an out-of-town trip. The 2020 Nissan Kicks interior brims with comforts and luxuries, such as a 7-inch touchscreen display, Bluetooth®, Siri® Eyes Free, and more….

There's no doubt that the 2020 Nissan Rogue is the vehicle for you if you're looking for an affordable and advanced SUV. But does the Nissan Rogue gas mileage have what it takes to handle your daily drives? Learn more about Nissan Rogue MPG with our team at Douglass Nissan of Waco in Waco to see how this…